Retromania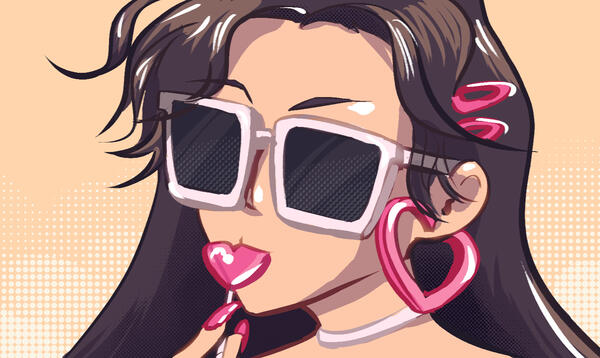 レトロマニア
A retro anime zine.
About
Retromania is a Cookie Crumbs project about 1960's-2000's retro anime.
The zine will focus on introducing a variety of nostalgic anime throughout the times so readers can recall familiar titles and discover new gems to watch.This zine will be 6x9", SFW, rated Teen; no full nudity, extreme gore, or explicit sexual content will be allowed. We plan to have around 30 artists, 4 merch artists, 5 writers, 4 cosplayers, and 1 chef, though the numbers are subject to change.
Schedule
| | |
| --- | --- |
| Mod & Intern Apps | Jan 31 — Feb 20 |
| Interest Check | Mar 3 — Mar 31 |
| Artist Apps | Apr 4 — May 8 |
| Emails | May 20 |
| Pitches | Jun 5 |
| Contributor Apps | Jun 6 — Jun 20 |
| Check-in 1 | Jun 26 |
| Check-in 2 | Jul 24 |
| Check-in 3 | Sep 4 |
| Check-in 4 | Oct 2 |
| Final Submission | Dec 2022 |
| Formatting | Feb — Mar 2023 |
| Pre-orders | Mar 25 — May 28 |
| Production | Jun — Aug |
| Shipping | Sep |
FAQ
What anime will be featured in Retromania?
Any anime up to 2000's is a fair game! We can't name any specific titles, because that will decided by the contributors themselves, but some popular ones like One Piece or JJBA will definitely be mentioned.Will there be any intended prohibition of "problematic" content in the zine?
While titles that contain suggestive or violent content may be included — such as Lum Invader or Appleseed — the zine itself will not feature any explicit or graphic content to maintain a teen rating.Is there a list with some possible anime?
There is! You can view our masterlist in here.Is retro manga allowed or is this strictly an anime-only zine?
We would like to focus mainly on anime, so there won't be any manga-only pieces. Though we won't prohibit any passing manga mentions.Which genres are going to be included?
The exact genres will be decided via Interest Check, but we will definitely be including action, fantasy, sci-fi, and other popular ones.Are you going to accept writers too?
Yes! We plan to include some article writers, since we won't be including any fanfictions/stories in the zine, only anime reviews and some fun pages.Are minors allowed to apply?
Yes! Anyone by the age of 15 and older is free to apply. This won't affect your chances on getting into the zine. Just be mindful that we won't be able to give you any titles that are specifically rated above your current age.What if I don't know that many titles?
No worries! If you are willing to watch some new ones in order to create an artwork for them, then that is not an issue.Is this zine for-profit or for charity?
Initially having an at-cost model, Retromania switched to for-profit with final bundle prices kept close to their production costs. There will be only slight mark-ups with the intention of buying free zines for contributors. Any remaining profits will be divided between all contributors.Would this zine want us to emulate the aesthetic of a retro anime or is any style acceptable?
Any style is accepted! We don't want to restrict the creators too hard, and we would love to see everyone's interpretations of the characters!I want to apply, but my example pieces contain gore / heavy content. What should I do?
Just make sure to put any applicable warnings beforehand and you are good to go!Can I apply as both a mod/intern and an artist?
Yes! Mod and Intern apps are completely separate from Artist apps. Meaning, if someone already holds a position in the zine, they can freely apply to be a contributor too! Your mod/intern position won't be prioritized during the voting process.Can I apply as both merch and page artist? What happens if I am qualified for both?
Yes, you can apply for both positions at the same time! You will be accepted for only one position as not to overwhelm any of you. If you have a preference, feel free to note it in the comments.
Can't find the answer to your question? DM us on Twitter or send a CuriousCat.
Pre-Orders
Our pre-orders are now CLOSED! Thank you so much for your support, and keep an eye out on the production updates and future leftovers sale on our socials!